Gandelli House @ BakuBuild 2015
Gandelli House goes to BakuBuild 2015 |  Stand Italy B5248
We are proud to inform you that Gandelli House will be present at Bakubuild 2015, the largest construction event in the Caspian region. The Exhibition will take place from 21 to 24 October, marking the start of "Caspian Construction Week".

Come to join us! We'll be in the Lobby, Italian Area| Stand B5248 from 21 to 24 October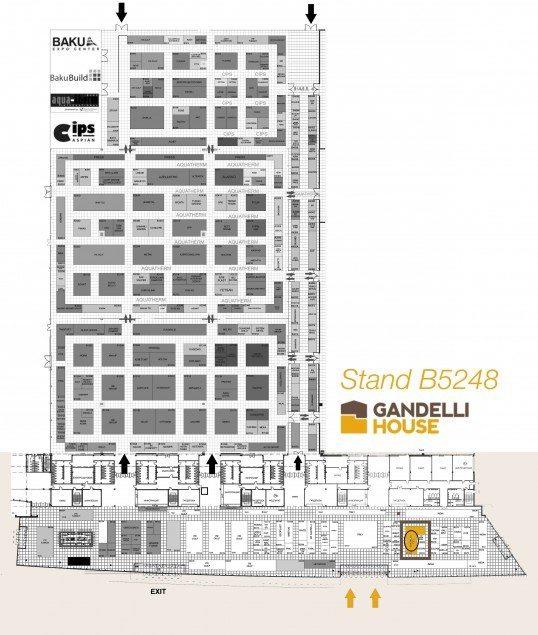 BakuBuild 2015 | 21st Azerbaijan International Construction Exhibition
BakuBuild is a long-awaited event for many specialists across the world. Each year, the exhibition gives new inputs to the development of the construction market both in Azerbaijan and abroad by strengthening partnerships between Azerbaijani and foreign manufacturers and consumers of building materials and services. BakuBuild is supported by the Ministry of Economy and Industry of the Republic of Azerbaijan, the State Committee for Urban Planning and Architecture of the Republic of Azerbaijan, the National Confederation of Entrepreneurs' (Employers) Organizations of Azerbaijan Republic (ASK), as well as the Azerbaijan Export and Investment Promotion Foundation (AZPROMO).
This year the exhibition will include more than 500 companies and will cover all pavilions at Baku Expo Center, including the outdoor area and the main lobby. Despite the difficult global economic situation, the number of exhibitors at BakuBuild have increased.
The range of products presented at the exhibition is also expanding. This year, the exhibition will cover the full range of building materials, ceramics, finishing stone, marble, paint and coatings, windows and doors, interiors, roofing and flooring materials, furniture, street lighting, landscaping, park development, metal and bronze works. Wooden windows, doors and floors will be presented by leading European brands and local manufacturers. Special guess : green construction with Gandelli House and Cross Laminated Timber technology for wooden structures.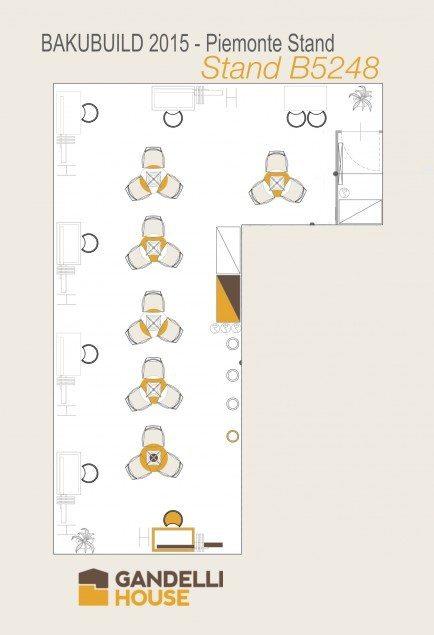 BakuBuild will present a large number of innovations entering the global market this year. Innovative lifts without machine rooms, modular polypropylene coatings for outdoor areas, protective and dyeing agents for wood, a new generation of cement and coatings, and high quality mixers for bathrooms are just some of the new products being presented this year.
The exhibition provides an opportunity to get first-hand information and a selection of the best offers and products, and to communicate with partners and new contacts. The website will also feature the full schedule of presentations and workshops held during the exhibition.
For any further information write us to info@gandelligroup.com